PUBLICATION

(TOGETHER WITH MAINSTUDIO)
A risographed catalog of sculptural book designs.

︎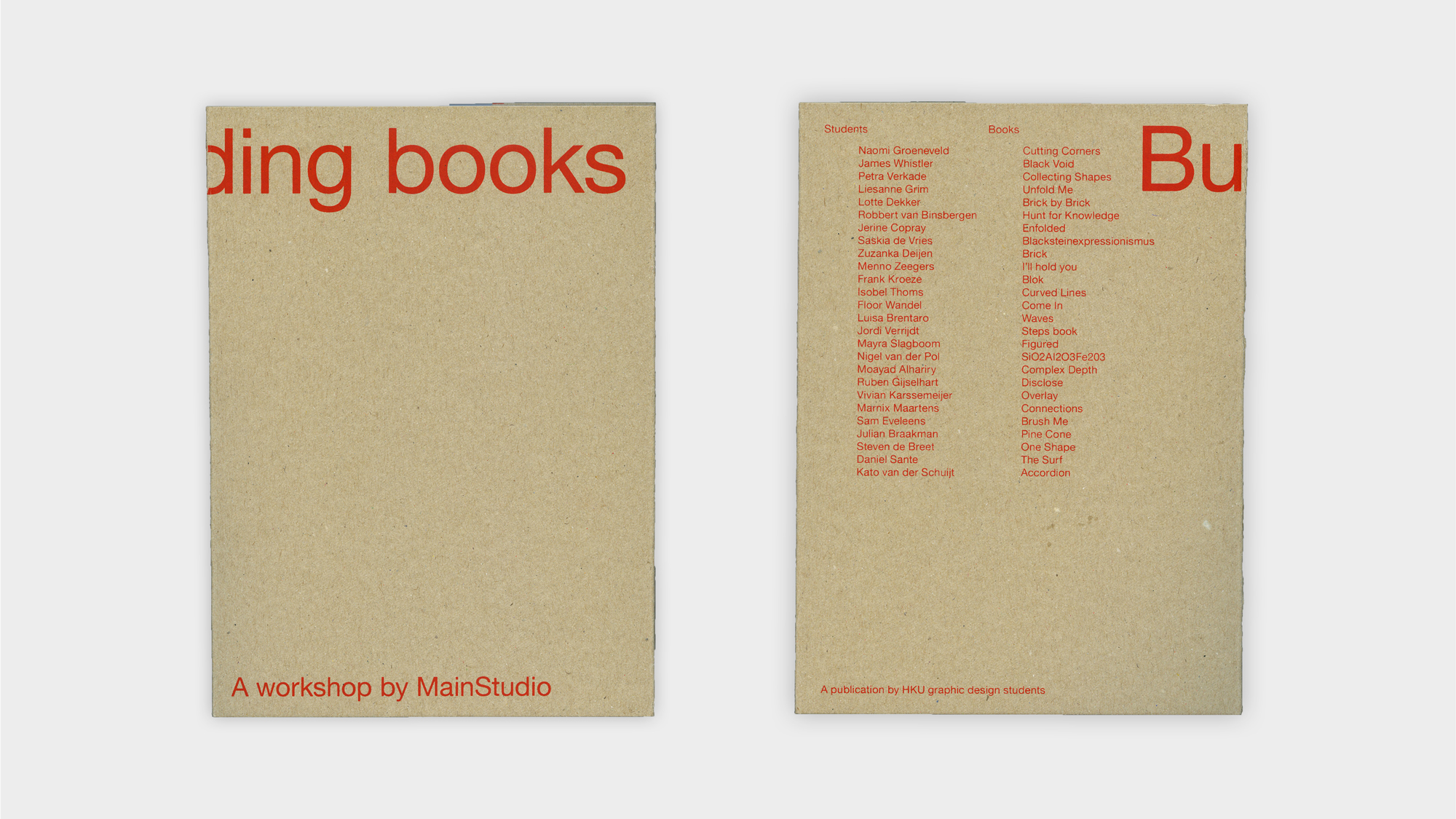 The catalog Building Books contains texts, photo's and drawings of several sculptural books, all inspired by the architecture of the Amsterdamse School building 'Het Schip'. In this context 'sculptural book' means that the book communicates by its shape, rather than its content. These books are the result of a one-week workshop hosted by the graphic designers of Mainstudio.

This catalog was handmade and risographed by HKU students.

This catalog is designed together with Mainstudio.